Posted November 28, 2016 at 7:33 pm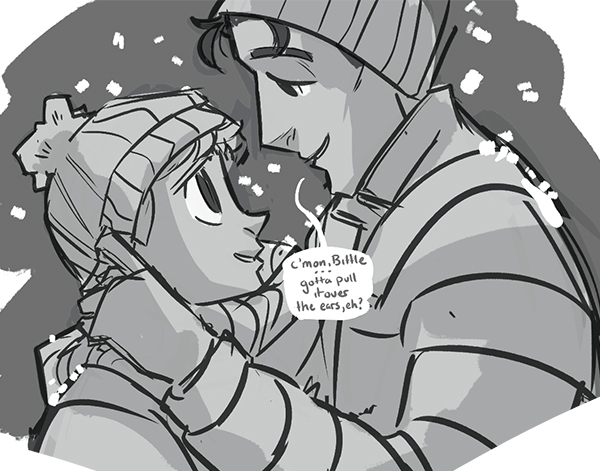 Bitty knows that Jack knows that Bitty knows how to dress warmly for the cold. After all, he had survived two entire New England winters yet. But he smiles and laughs when Jack pulls the beanie down over his bangs.
Jack chirps him about properly wearing toques and how you feel a lot warmer when your head is warm, and Bitty chirps him because no one uses the word toque down here, stop trying to make toque happen. They somehow end up talking about all the different ways to pronounce pecan.