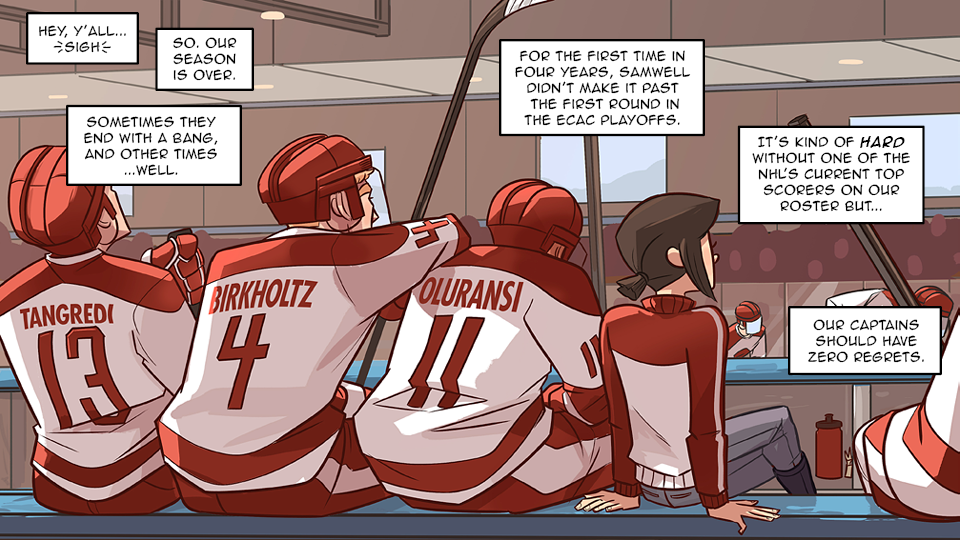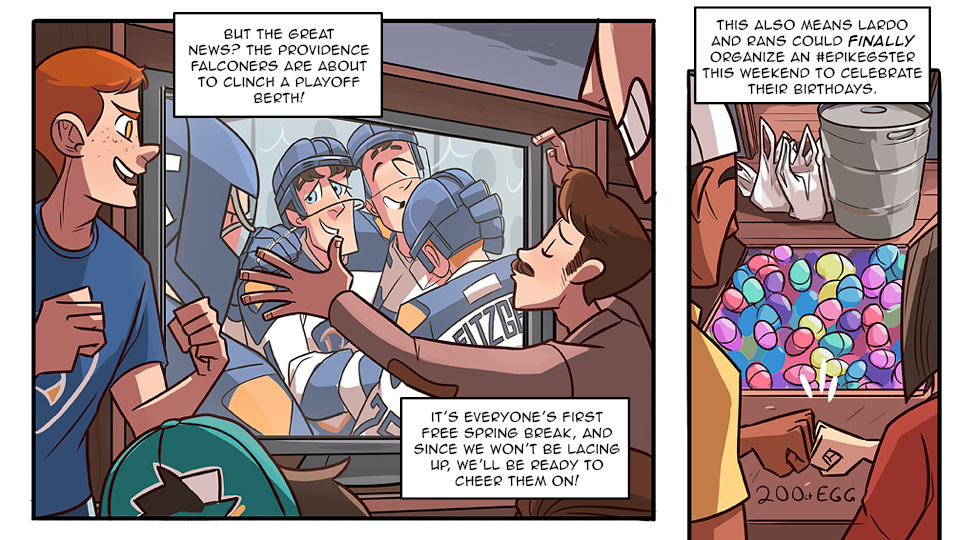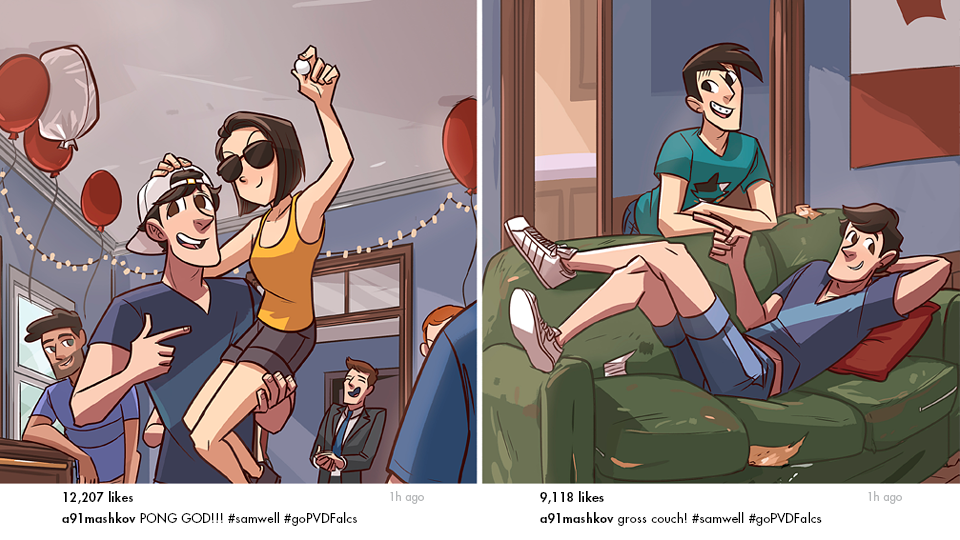 How to read Check, Please!
Check, Please! is made up of episodes, not individual pages! To read through an episode, click the arrows on the left or right side of a page or click on the left or right side of the image itself. (You can swipe too!)
When you're done with an episode, use the arrows below to keep reading. (Double arrows will take you to the beginning and most recent comics.)
Thanks!
Posted June 28, 2017 at 3:00 pm
Anime Expo 2017 in Los Angeles, CA

Hey guys! A blog post for Comic 3.19 is on its way, but heads up--I'll be at Anime Expo 2017 THIS weekend in LA. Tickets are already sold out, I believe, but if you have a friend in town, have 'em drop by! I'll be signing books at my table all weekend. Have a great time reading the newest update and see you later!!
Posted April 7, 2020 at 9:52 pm
The Check, Please! Store on DFTBA is 20% off and the Jersey is ~25% Off!
Check, Please's last updates are this week. Here on checkplease.com.